Pep Boys
LaGrange
7:00 AM
-
7:00 PM
7:00 AM
-
7:00 PM
7:00 AM
-
7:00 PM
7:00 AM
-
7:00 PM
7:00 AM
-
7:00 PM
7:00 AM
-
7:00 PM
9:00 AM
-
4:00 PM
Make an Appointment
Same Day Service Available
Store Details
1472 Lafayette Parkway
LaGrange
,
GA
30241
US
Full Service Center Hours
Day of the Week
Hours
Mon

7:00 AM

-

7:00 PM

Tue

7:00 AM

-

7:00 PM

Wed

7:00 AM

-

7:00 PM

Thu

7:00 AM

-

7:00 PM

Fri

7:00 AM

-

7:00 PM

Sat

7:00 AM

-

7:00 PM

Sun

9:00 AM

-

4:00 PM
Auto Services at This Store
Oil Changes and Maintenance

Tire Services

Repair Services

Special Services
Local Events at Pep Boys LaGrange
La Grange Grand Opening

August 24
Premium Tire Brands
Michelin

Pep Boys is proud to offer Michelin Tires. Michelin Tires feature Michelin Total Performance, a result of its 125 year obsession with improving mobility. Michelin has been focused on finding new solutions for your driving needs. These tires have been built to perform in grip, control, longevity, and fuel economy. Michelin has perfected the art of the tire.

Learn More

about Michelin tires

Goodyear

For more than 100 years, Goodyear has been changing the way we move. Goodyear has a tire for everyone- a wide variety of tire features, tire prices, and sizes at Pep Boys. Goodyear tires use innovative technologies like DuPont™ Kevlar®, Evolving Traction Grooves and Run On Flat Technology to keep you safe on the road and help you get the most from your tires.

Learn More

about Goodyear tires

Continental

Continental tires at Pep Boys deliver cutting-edge, high-performance products with uncompromising quality and service. As a market leader in technical and ecological solutions, Continental shows its devotion to driving safety and global climate protection by offering car tires, truck tires, and system components that support its cause for climate change.

Learn More

about Continental tires
The Pep Boys Tire Pledge
Value
90-Day Price Match* Guarantee Special Financing Available
Selection
Over 1 Million Tires in Stock Premium Brands You Trust
Safety
1-Year Free* Roadside Assistance With Purchase of Installed Tires
Diagnose Your Ride
Gauges 101

There are plenty of mystifying gauges and meters in your dash. Pep Boys have it all laid out for you. Learn what each gauge measures and how to read it.

Learn More

about these warning signs

5 Signs it's Time for a Wheel Alignment

If the wheels on your vehicle aren't properly aligned, it can lead to costly repair and possibly replacement. Improperly aligned wheels can also lead to numerous safety issues while driving. Here are five signs that it may be time for a wheel alignment.

Learn More

about these warning signs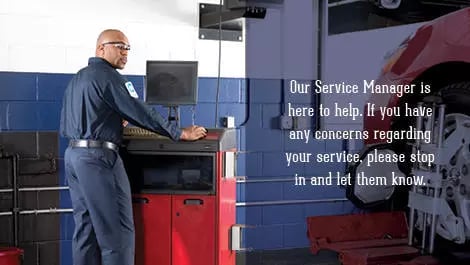 About Pep Boys LaGrange
Pep Boys LaGrange is committed to your satisfaction. We offer Tires, Auto Service, Car Parts and Accessories at our more than 800 locations across the U.S. and Puerto Rico. At Pep Boys we make it easy to take care of your car in one place. We offer premium tire brands, aftermarket car parts and accessories and you can get your oil changed or schedule repair services online. Most Pep Boys stores are open seven days a week because we know emergencies can happen anytime. Visit Pep Boys LaGrange located at 1472 Lafayette Parkway to help keep your car running safely.